Large Size - FlexiNeb® E2- Includes 1 extra Med Cup worth $80
FL-004, FL-005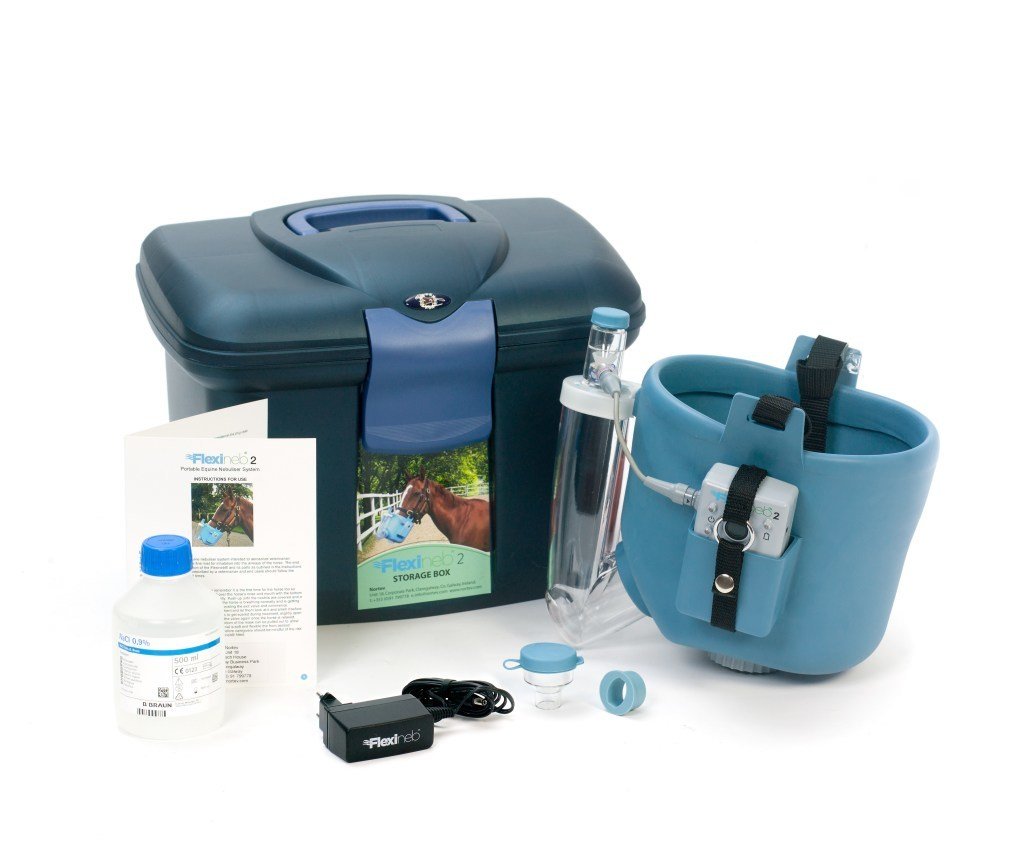 Flexineb® E2 is a fast, portable equine nebulizing device that is easy to use, comfortable for the horse and noise free. It operates without a loud compressor or cumbersome hoses or power cords.
Oversized for larger horses.
Includes 2nd medication cup and 1- 8 oz. bottle of Silvaplex - $96 value.
$1075 In stock
Color FL-004 - Blue (0) FL-005 - Pink (0)